Online Banking Usage Up In Down Economy

By: Mike Sachoff
2009-02-20

U.S. consumers are paying closer attention to their finances and using online banking more frequently to manage their accounts during the current financial crisis, according to a study by Forrester Consulting conducted for Fiserv.



---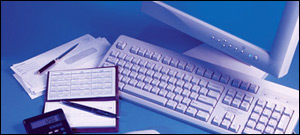 Nearly three quarters (71%) of consumers said they are keeping a closer watch on their finances then they did a year ago. More than three-quarters said they use online banking, with non-users making up the remaining one quarter.

Online banking usage increased more than any other banking channel, with 28 percent of consumers saying they are using online banking more then they did a year ago, and 63 percent said managing all of their accounts online from one site would help them feel more in control of their finances.

"In these difficult times, financial institutions are looking for new ways to reach out to consumers and provide value," said Todd Lesher, division president, Fiserv Electronic Banking Services. "This survey indicates that online banking is still a great opportunity for financial institutions looking to strengthen their ties with consumers."

"Consumers are using online banking more frequently to monitor their cash flow, manage their finances more actively and save money on stamps. Financial institutions are playing an important role by providing new and innovative online tools to help consumers weather the financial storm."



---
About the Author:
Mike is a staff writer for WebProNews. Visit WebProNews for the latest ebusiness news.
---
---