Universal Gambles On MySpace Infringement Case

By: David Utter
2006-11-20

A lawsuit from Universal Music Group claims the MySpace social networking site is a "vast virtual warehouse" of copyright infringement, and want News Corp's online superstar to fork over $150,000 for each violation identified on the site.



---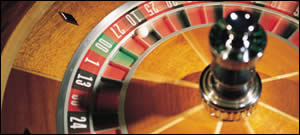 Music may soothe the savage beast, but it has enraged the ones at major label Universal Music Group, which is part of Vivendi S.A. (EPA:AVIV). The label filed a massive lawsuit against News Corp (NWS.A) and claimed that MySpace does not do enough to prevent its members from placing copyrighted works online.

But MySpace considers the aggressive tack taken by UMG CEO Doug Morris one that will not succeed, and called the action "unnecessary and meritless" in a report from Bloomberg.

Morris has placed a substantial markup on each video and music track, asking for $150,000 per violation. That's much more than the $750 per downloaded song the Recording Industry Association of America has asked for in court cases against downloaders, two hundred times more.

The problem that many have felt would prevent such lawsuits is the ability for a site like MySpace to break a new musical act, as happened with The Arctic Monkeys, into prominence thanks to the site's younger users. Labels like Universal no longer have the time to indulge in building an act through two or three CD releases, as their shareholders demand instant profits.

Much of the concerns of a Universal or a competitor can probably be traced to control issues. This is not 1968, where a label's clout with newspapers could keep pictures out of the gossip pages and people had no options other than buying the label's records to obtain music. Sharing music was a physical process.

Now it is a digital one, with a vastly crowded Internet of websites all vying for attention. MySpace has been shown to draw a high level of attention, and Universal's seeming desire to sacrifice that for control could be more harmful than helpful.

---
Tags: Universal Music Group, MySpace

Add to

Del.icio.us |

Digg |

Reddit |

Furl

Bookmark IFN -
---
About the Author:
David Utter is a staff writer for InternetFinancialNews and WebProNews covering technology and business.
---
---