Web 2.0 Startup On EBay

By: David Utter
2006-08-02

Be the proud owner of your very own web-based, Ajax-powered portal, with bidding beginning at just one cent on eBay for Yoosi.com.



---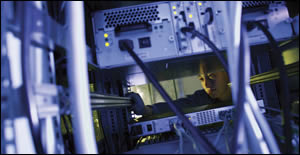 I asked Yoosi owner Jake Lackey why he wanted to sell the fledgling portal, considering the work they had put into it so far. He replied that he and the original team did not have the time to put into Yoosi to take it to the next level, so they would give someone else the opportunity to do so.

Lackey placed Yoosi on eBay and started the auction at one cent. The auction will be live until August 11th, which gives bidders plenty of time to think about taking a dive into a crowded field of Ajax portal companies like Pageflakes, NetVibes, and Goowy, just to name three.

The winning bidder will receive the source code for Yoosi (Lackey promises not to clone the site), its graphics and widgets, and ownership of the yoosi.com/net/org domain names, registered through March 2010.

Lackey wrote that Yoosi allows for the integration of new content with URLs instead of by API. That makes it simpler to create new widgets than the usual demands of programming one to work through the API.

User-created widgets may be shared across the Yoosi community. Creators maintain control of them, so if they reached a point where they may wish to withdraw the widget from Yoosi, they can do so with one action.

Lackey envisions Yoosi as having utility as an Internet site, or an intranet portal for a business. A company with a Microsoft emphasis in their IT department would likely be the best fit for Yoosi, as it has been built on the .NET platform in C#, and using ASP.NET 2.0 and SQL Server 2005 to bring it to life on IIS.

---
Tag: Yoosi

Add to
Del.icio.us |
Digg |
Yahoo! My Web |
Furl

Bookmark IFN -
---
About the Author:
David Utter is a staff writer for InternetFinancialNews and WebProNews covering technology and business.
---
---