Click Fraud Costs Advertisers $800M

By: David Utter
2006-07-06

The numbers are in from research firm Outsell, Inc, and they are not pretty; neither are the accusations that the companies who profit the most from it do the least to stop it.



---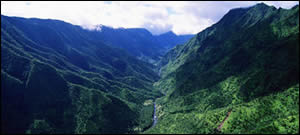 Oh no, not me/We never lost control/You're face to face/With the man who sold the world
-- from the best MTV Unplugged episode ever, with Nirvana performing

Kurt Cobain wasn't talking about Bill Gross, the man who invented cost per click advertising at GoTo.com, which became Overture before Yahoo (YHOO) purchased the company. But the numbers reported by the San Francisco Chronicle about click fraud may make online advertisers feel like they have been sold something like a bill of goods.

That report cited Outsell research on click fraud. Respondents to their study claimed three out of four of them had been victimized by illicit clicks. They also complained that 14.6 percent of all clicks made on their ads were fraudulent.

"In our opinion, it is not acceptable that advertisers fund the illicit profits of the scammers," Chuck Richard, vice president of Outsell, said in the report.

Those profits comprised some $800 million of the collective budgets of online advertisers. These are businesspeople who very likely look for anything that drains their profits and act to stop the bleeding. Outsell noted that 27 percent of its study group reduced or eliminated their spending on cost per click ads, with an extra 10 percent planning to reduce such spending.

Yahoo denied contentions it is weak when it comes to policing such clicks. A spokesperson for the company said in the article it filters numerous suspicious clicks, and has a refund procedure in place for advertisers to request one should they think they were billed for fake clicks.

Although Google (GOOG) had no comment on the Outsell report, it has in the past espoused a similar opinion to Yahoo's.

Danny Sullivan at Search Engine Watch updated his site's post on the Outsell report, and questions the numbers in contained:



The $800 million cited in the San Francisco Chronicle article comes from the report taking that 14.6 percent average and applying it to the entire estimated $5.5 billion search ad spend from 2005. Some problems with this being an accurate stat are:

Advertisers might be off in their estimates

The average rate might not be applicable across the entire spend. In some industries, it might be much higher -- while spend in those industries might be a small percentage of overall search ads spend. Or it could be the reverse.


Scott Karp, writer of the Publishing 2.0 blog, opined that it isn't the dollar amount that matters, but the perception of click fraud that will hammer cost per click advertising dollars:



...it doesnt matter (Danny) how big click fraud actually is " the system cant escape the inexorable death spiral of negative advertiser perceptions. Google knows this, and thats why theyve been chasing offline media and experimenting with cost-per-action.



---
Tag: Click Fraud

Add to
Del.icio.us |
Digg |
Yahoo! My Web |
Furl

Bookmark IFN -
---
About the Author:
David Utter is a staff writer for InternetFinancialNews and WebProNews covering technology and business.
---