Microsoft Exec Mysteriously Departs

By: David Utter
2006-06-21

Marketing vice-president Martin Taylor has left the company in an abrupt manner, only a day after the debut of Windows Live Messenger, which he had a role in promoting.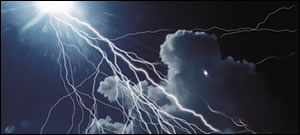 "Windows Live is all about giving consumers the tools and services they need to be in control as they stay connected to the people they care about, on top of the information that is important to them, and better protected across all their online activities," said Martin Taylor, corporate vice president of Windows Live and MSN at Microsoft.
-- passage from a June 19th press release about Windows Live Messenger's release

Microsoft (MSFT) has adopted the typical stance companies take when an employee becomes an ex-employee. A Bloomberg report that carried the news of Taylor's departure cited a Microsoft email that stated, "We've made the difficult decision to part ways with Martin Taylor but we don't comment on personnel matters."

Taylor was reportedly a close associate of CEO Steve Ballmer, and spent 13 years with Microsoft. On March 23rd, he had been promoted to vice president. Yesterday, he had been scheduled to follow up on the Windows Live Messenger release by speaking with reporters; that task was delegated to another Microsoft staffer, Adam Sohn.

The article noted Taylor's previous role as Microsoft's point man against Linux. Taylor fought the rising tide of Linux sentiment in corporate America by formulating the advertising efforts promoting Windows lower total cost of ownership.

As part of the Windows Live and MSN group, Taylor reported to Steve Berkowitz, the former Ask.com CEO who left the search engine in favor of Microsoft's offer to run the MSN division. Instead of Taylor handling the strategy for promoting Windows Live against the competitive threat of Google and Yahoo, Berkowitz and Microsoft will have to find another marketing wizard.

For now, Taylor seems to be staying as quiet as Microsoft is regarding his departure. The Seattle Times noted Jupiter Research analyst Joe Wilcox's observation that such departures are usually portrayed in a much more amicable fashion.

---
Tags: Microsoft, Martin Taylor

Add to
Del.icio.us |
Digg |
Yahoo! My Web |
Furl

Bookmark IFN -
---
About the Author:
David Utter is a staff writer for InternetFinancialNews and WebProNews covering technology and business.
---
---